How to Get to Selvatica from Cancun and Riviera Maya?
Meet the jungle of Quintana Roo, and be part of the "The Adventure Tribe" in Selvatica from Cancun and Riviera Maya.
Located in the Yucatan peninsula, Quintana Roo is one of the most attractive tourist destinations worldwide. It has resorts with white sand beaches and is the second place to have the largest coral reef in the world; without a doubt, it is a true earthly paradise.
In addition to its natural attractions, Quintana Roo has close ties to one of the first civilizations in the region, which adds one more reason to get to know this place and its wonderful culture. This makes it the inevitable tourist destination for you and your whole family.
Selvatica "The Adventure Tribe"
If you want your stay in this tourist destination to be fun and adventurous, you must visit and get to know Selvática Park. You can easily get to Selvatica from Cancun and Riviera Maya. It is a place that offers you entertainment of another level, exciting zip lines, and amazing natural landscapes. It also has the strictest safety certificates, making it one of the safest adventure parks in Mexico and Latin America.
Some of the activities offered in the park are zip lines and off-roading. It also has a place to eat delicious and enjoy your favorite drink. If you want to go to Selvatica from Cancun and Riviera Maya, or the surroundings, you will have faster access to the park.
The park has tours for all tastes; here we share them: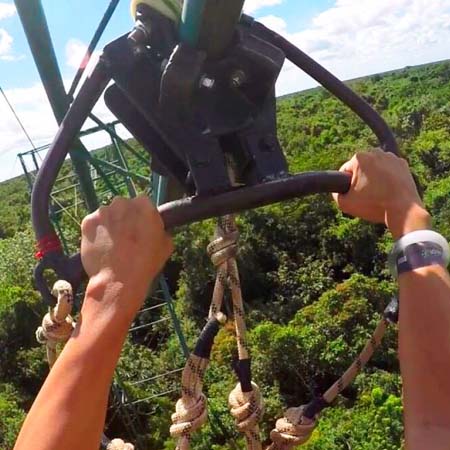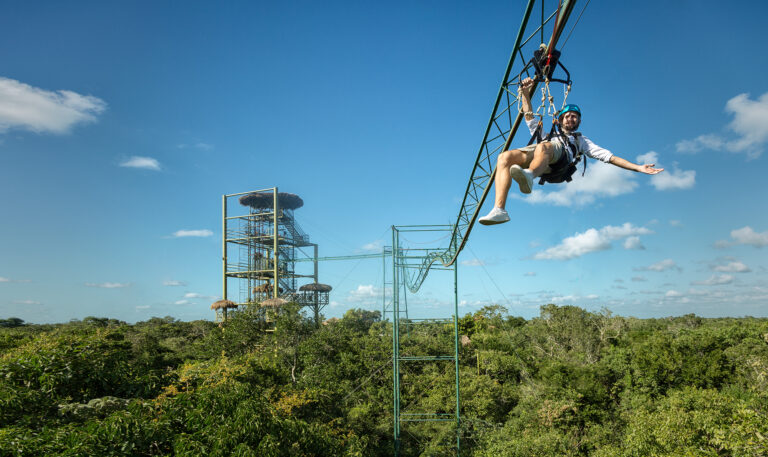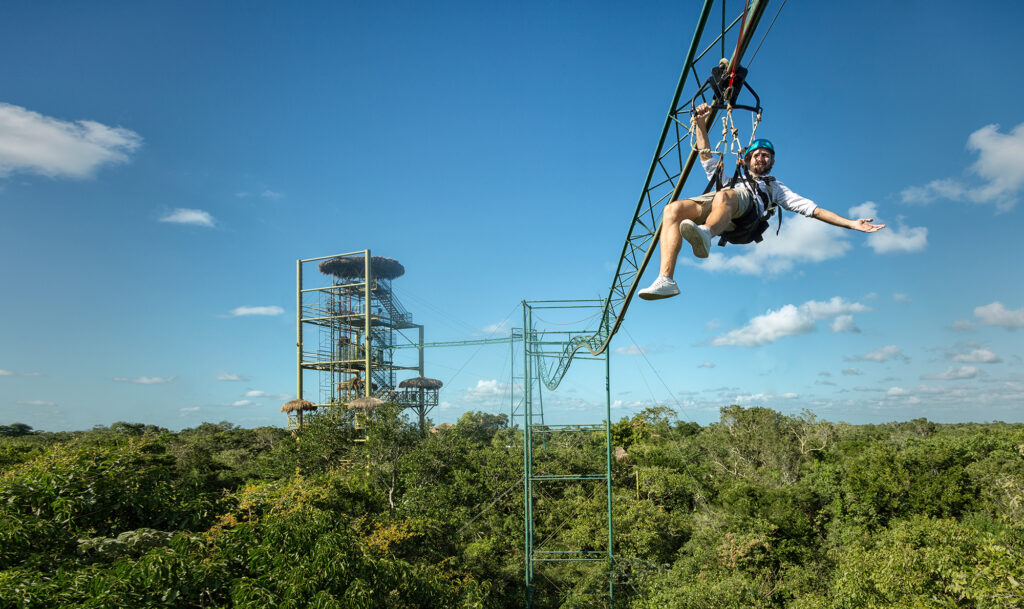 You can put yourself to the test with the bungee swing and get on the exciting circuit of 10 zip lines. In the end, you can embark on a fun all-terrain ride aboard a 4×4 ATV or enjoy a beautiful private freshwater cenote.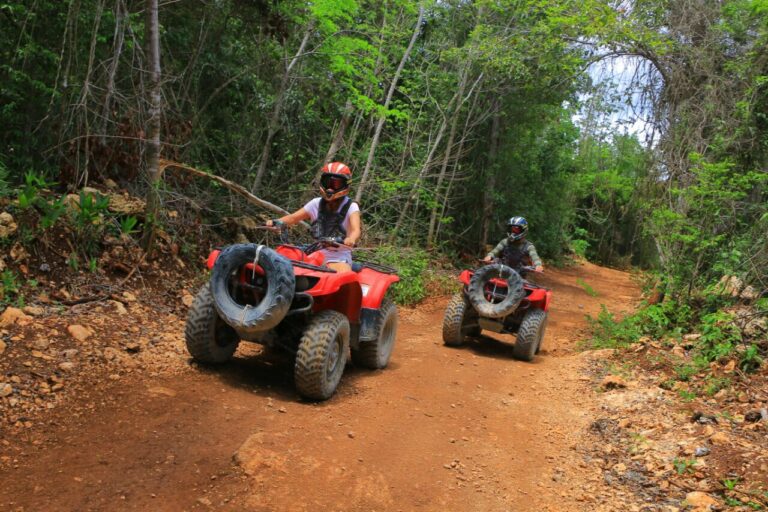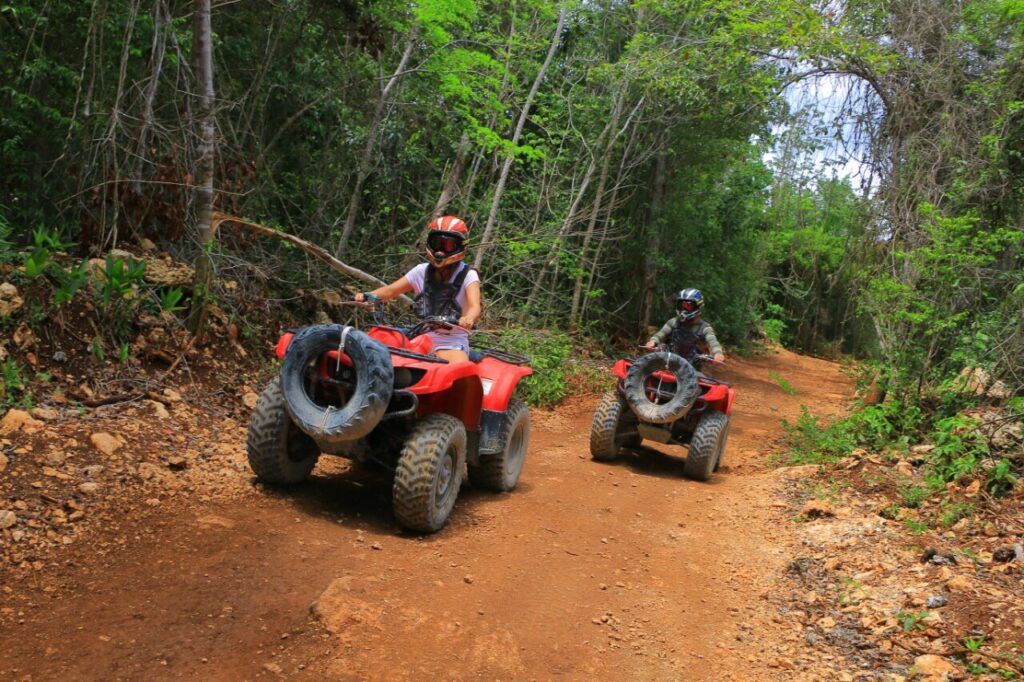 A great experience where you can enjoy an extreme all-terrain ride in a 4X4 ATV, get to know the great circuit with 10 zip lines, and throw yourself off the only human roller coaster in the world: Tarzania!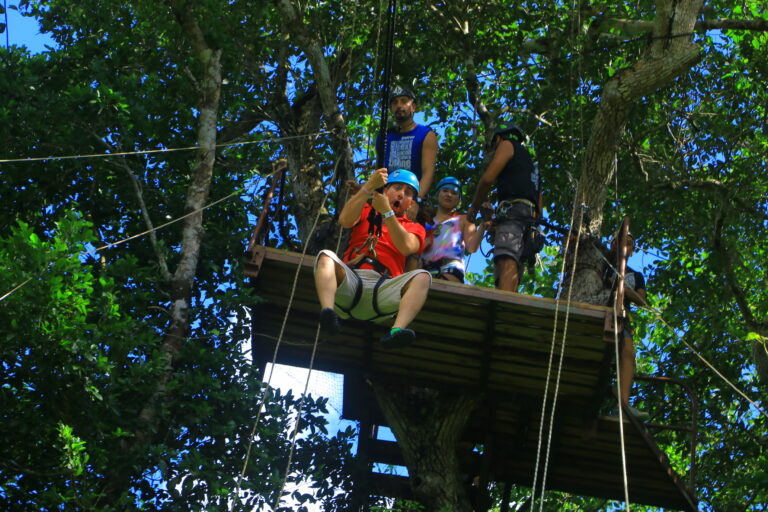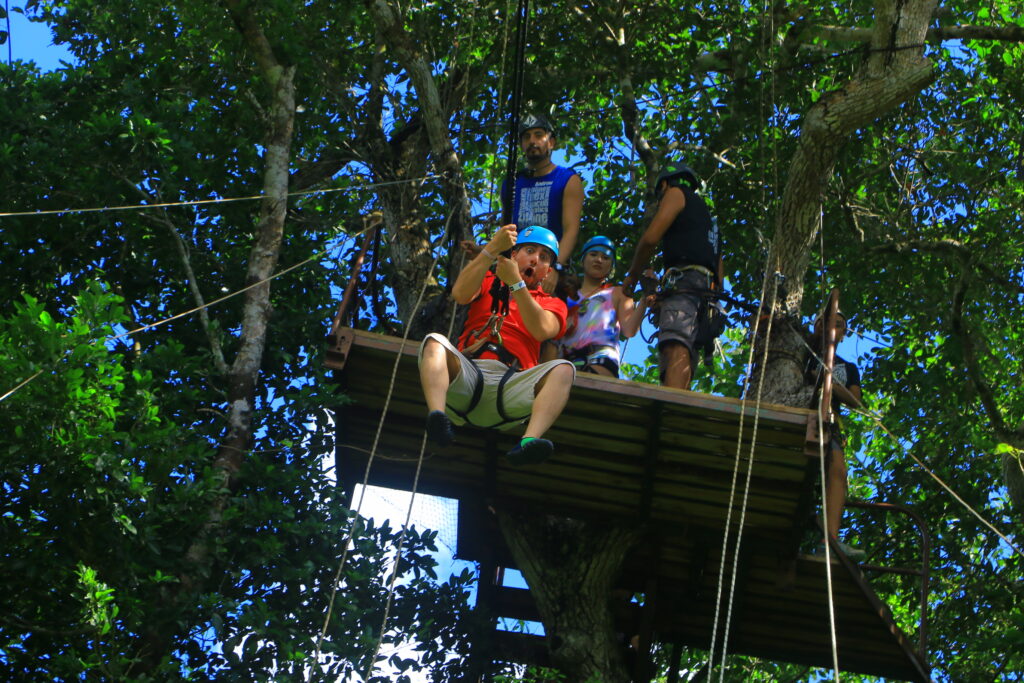 This tour will allow you to fly over the top of the jungle trees, observing the tropical paradise of the park; you can also decide if you land on the mainland or directly in the new Aquazip to take a refreshing dip.
Do not doubt it for a moment, Selvática is the best tourist attraction in the place, and it is waiting for you with open arms. If you plan to travel to meet him but don't know how to get there, don't worry! Below I will share the best routes to Selvatica from Cancun and Riviera Maya.
How to Get to Selvatica from Cancun?
The park is located on Ruta de Los Cenotes, Kilometer 18, Carretera a Puerto Morelos, just 15 minutes from Puerto Morelos. If you stayed in Cancun, taking Tulum as a reference, it is close to being a trip of 2 hours or less, depending on traffic.
As additional information, once you book the tour on the Selvática website, you can add transportation from your hotel (check availability) for an additional cost. They will pick you up and your family in a small but comfortable and spacious van operated by a professional and licensed driver.
How to Get to Selvatica from Riviera Maya?
If you want to travel to Selvatica Park, consider the fastest routes. If you are in the Riviera Maya, you will have to cross the entire coast, passing through Playa del Carmen, Playa Paraíso, and Puerto Morelos; once you arrive in Puerto Morelos, you will take the Leona Vicario – Quintana Roo Puerto Morelos highway, follow the signs and you will arrive at the place of adventure and extreme fun. It will take you approximately 1 hour to travel, depending on traffic.


Here are our best recommendations to get to Selvatica from Cancun and Riviera Maya.
These tours will take you to enjoy the tropical wonders and great adventures this park has for you, I assure you! You will be eternally in love with the place and want to return year after year to enjoy a fun vacation with all your family and friends; it will become your favorite tourist destination.


Now that you know how to get to Selvatica from Cancun and Riviera Maya, take advantage of the adventure!